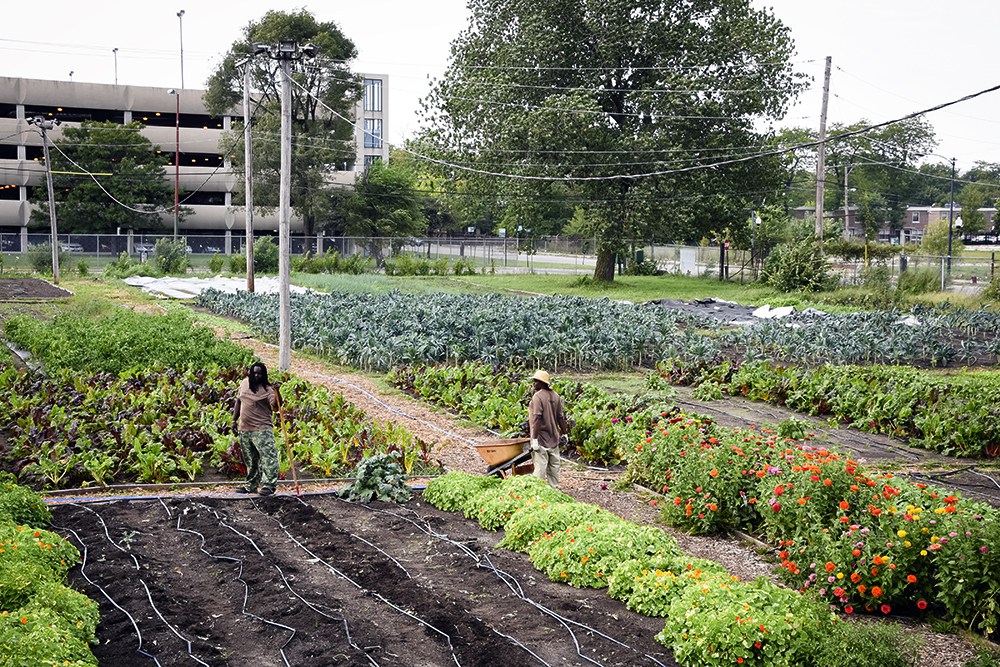 Windy City Harvest

WINDY CITY HARVEST: The Chicago Botanic Garden's urban agriculture education and jobs training initiative to help build a local food system, healthier communities, and a greener economy.
The WCH Apprenticeship program attracts a diverse group of students: career changers, young adults with a history of incarceration, and those with significant barriers to employment. The Apprenticeship uses a hands-on, plain-language, and team-focused approach to introduce students to production-oriented urban farming systems.
Windy City Harvest provides instruction in urban agriculture best practices, develops collaborations that benefit communities, and produces high-value, nutritious produce. Participants acquire hands-on experience with sustainable vegetable production and learn essential business skills specific to the farm industry.
RODEO FARM
Situated at 2600 S. Washtenaw Ave., in the proximity of Arturo Velasquez Institute, this nearly 2 acres site owned by Cook County is a major training, commercial crop and composting production site for Windy City Harvest. The produce grown here is exclusively sold to Midwest Foods.
– WCH Website
Let Midwest Foods Serve Your Business Today
Midwest Foods carries a full range of conventional, organic and pesticide-free fruit, vegetables and herbs. Because of our longstanding relationships with our growers, we are able to offer competitive pricing without compromising our rigorous standards.

Give Us A Call Today
(773) 927-8870