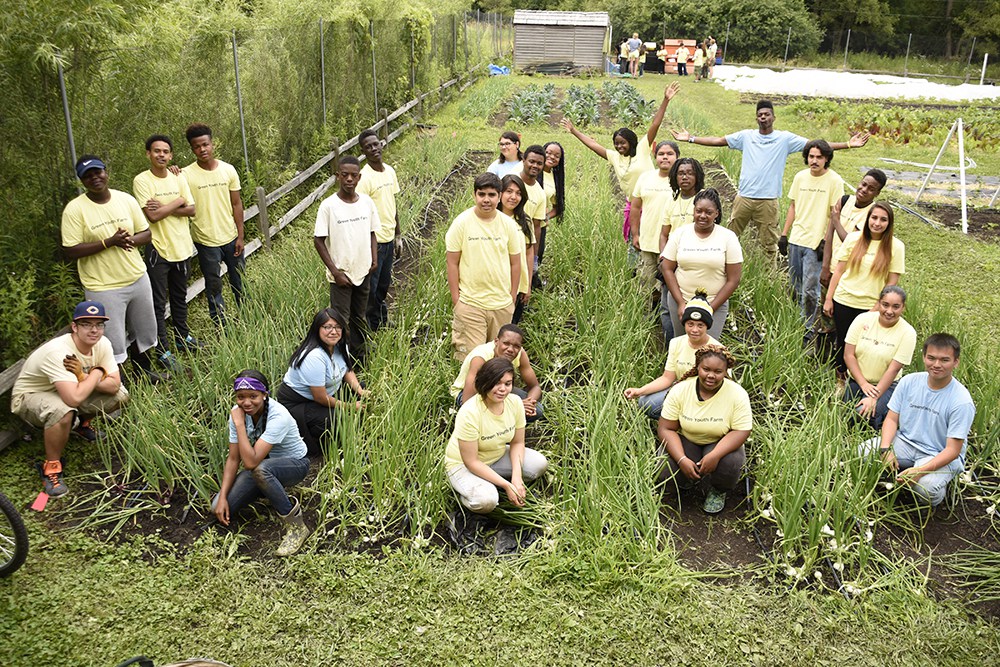 Youth Farm

This thriving youth development program each year educates and employs 80 to 90 teens from low-income communities at three farm sites in Chicago and one in Lake County. As they advance through this program, grounded in sustainable urban agriculture and Social Emotional Learning (SEL) principles, Youth Farm students learn to grow food responsibly, work as a team, advocate for food justice, eat in a healthy way, and become accountable—to themselves, their fellow farmers, and to their employers. Through nutrition demonstrations and redemption of federal nutrition assistance coupons at markets and Women, Infants, and Children offices, Youth Farm students serve their communities and gain a better understanding of pressing social and economic issues. Participants also stay in school and pursue careers—93 percent of senior participants graduated from high school in 2013, 53 percent are enrolled in college, 20 percent are working full-time, and two are in job training programs.
Youth Farm teens work in all aspects of sustainable farming and food systems—from planting a farm to managing a beehive, from cooking with the food they grow to selling it at local farm stands and markets, and through sales to the Garden View Café, where the chef incorporates fresh organic produce into menu items available to Chicago Botanic Garden visitors. Teens are paid a stipend for four hours per week in the spring and fall, and 20 hours per week in the summer, but the benefits far outweigh the wages they earn. By the end of the season, they have gained valuable job and teamwork skills, discovered a whole new way to look at the food they eat, and grown their support system to include supervisors, program coordinators, legislators, and their fellow participants.
"Midwest Foods and FarmedHere are valuable business partners for Windy City Harvest because they understand and support the work we are doing to get young offenders back into the workforce with skills and a future in front of them."
Joan Hopkins, Windy City Harvest Corps coordinator
Let Midwest Foods Serve Your Business Today
Midwest Foods carries a full range of conventional, organic and pesticide-free fruit, vegetables and herbs. Because of our longstanding relationships with our growers, we are able to offer competitive pricing without compromising our rigorous standards.

Give Us A Call Today
(773) 927-8870